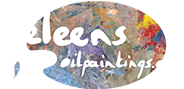 Heleen van Lynden, Painter of dutch landscapes and seascapes
Painter of Holland at its best
Art-Route Muiden 2017 read more in english
Why should you buy a painting of Heleen?
For every purse Affordable Art on my site! But: be quick, it sells quickly.
2. The only site for particular oil-landscapes or beaches in commission
3. If you don't like it after all? All my paintings come with a 100% money back guarantee.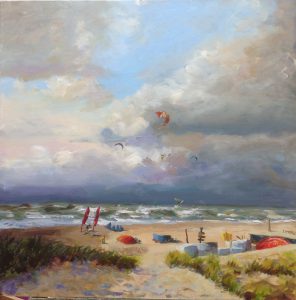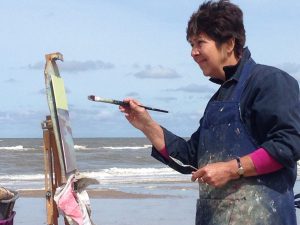 I live and work in Muiderberg (near Amsterdam) and I am often to be found pleinair painting at the seashores or in the fields. Read more
For portraits in commission: Read more
Gallery
What you like most is hopefully what I like most too! Children playing on the beach  (in seascapes) , beautiful skies (in both seascapes and landscapes) , pittoresque villages and cities (in cityviews) , and also my beloved village with surroundings: Muiderberg.
Even little birds in my garden or in the field.(in Birds)
Click on it and you get there.